Liebherr 21K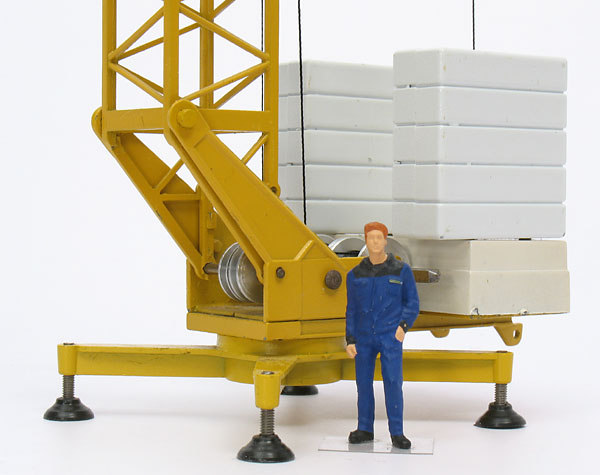 Comparison of size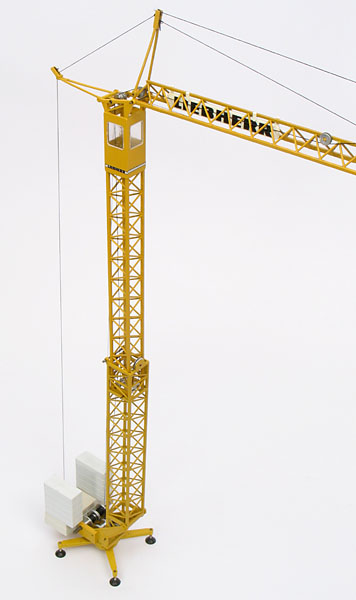 Seen from above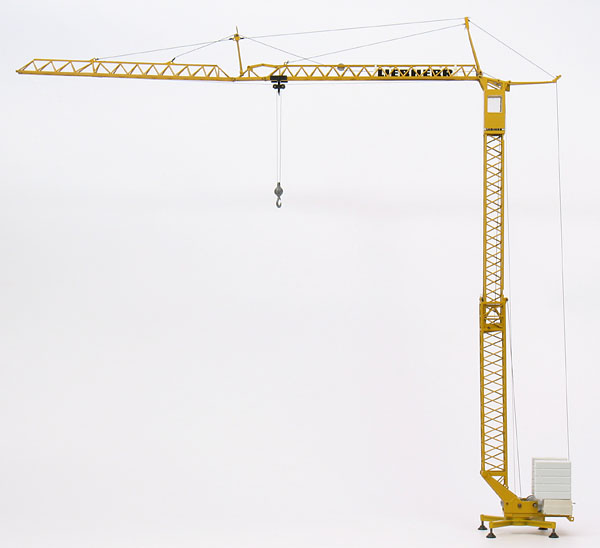 For disasembeling…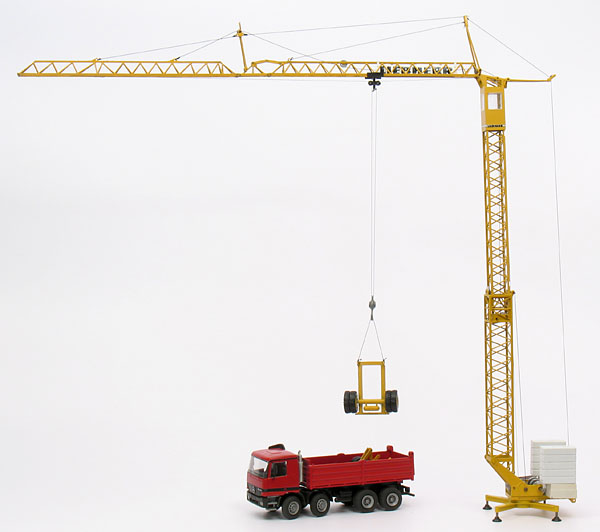 …at first the road transport axles have to be delivered.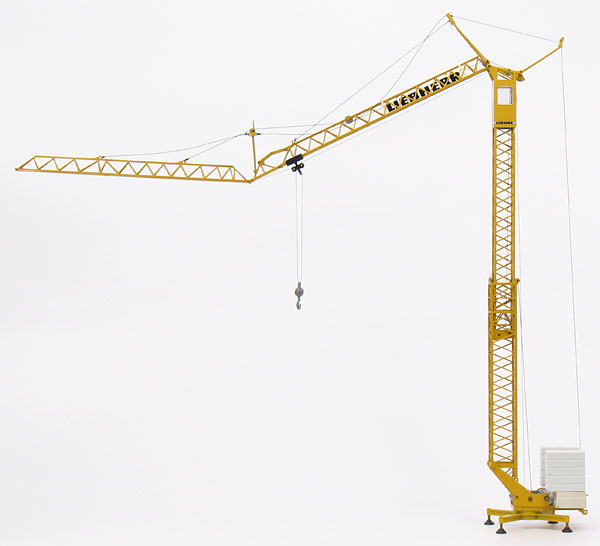 With a winch the tower is retracted…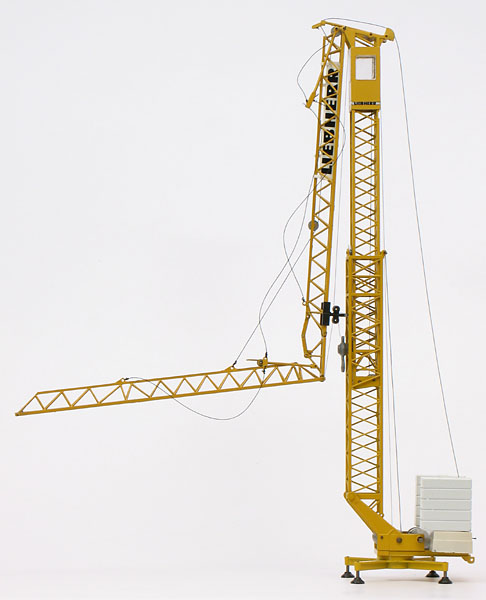 …and simultaneously the jib is folded in automatically.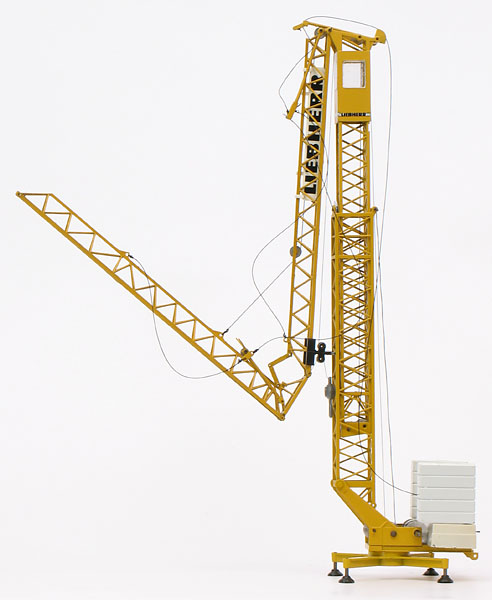 With a further retraction of the tower, the tip of the jib is folded upwards…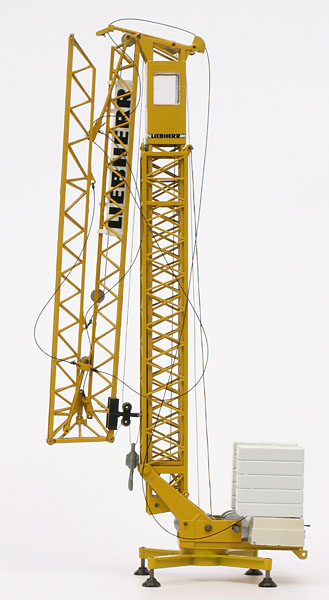 …until the jib is completely folded.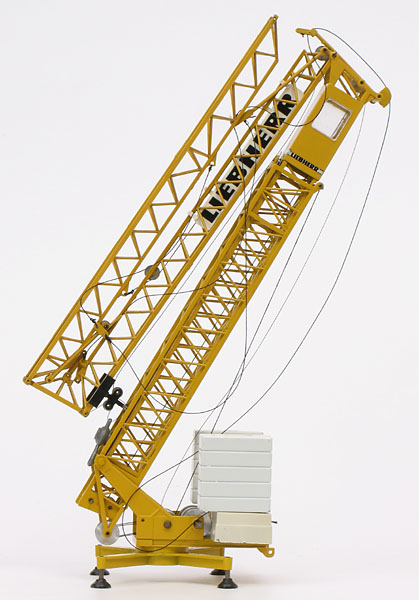 After repositioning of some bolts, the same winch is used to lower the whole crane backwards.


After mounting of the transportation axles the crane can be moved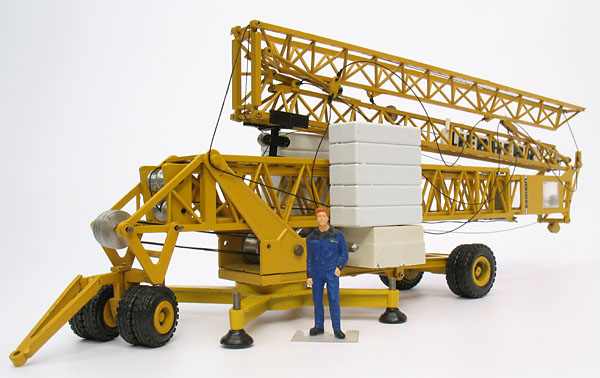 Comparison of size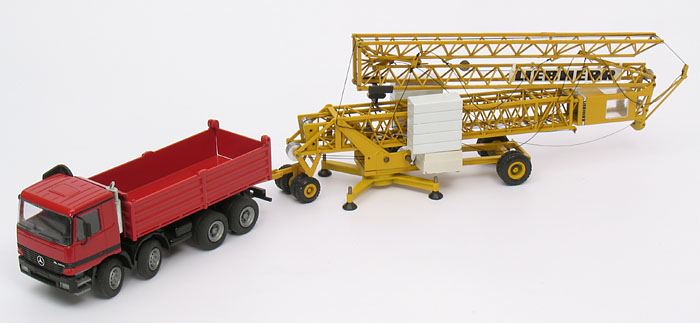 Hooked up on a truck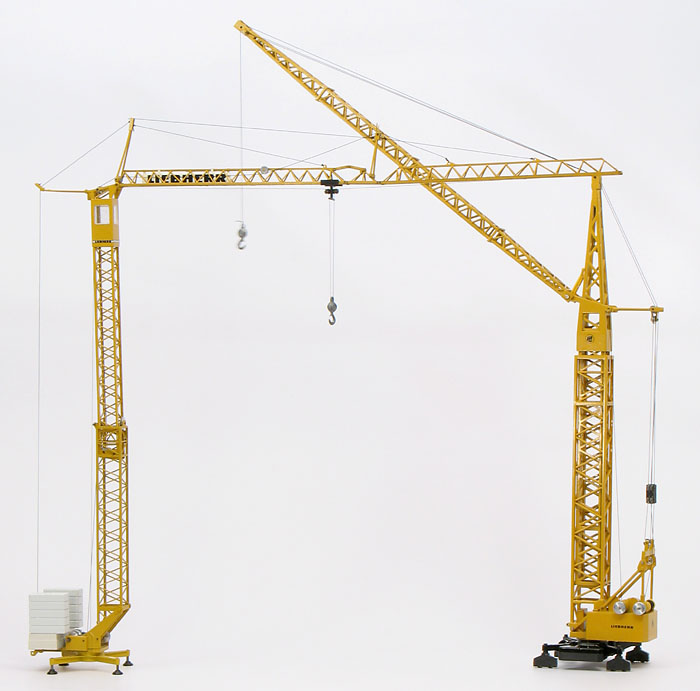 Two bottom-slewing cranes from Liebherr