Caterpillar 627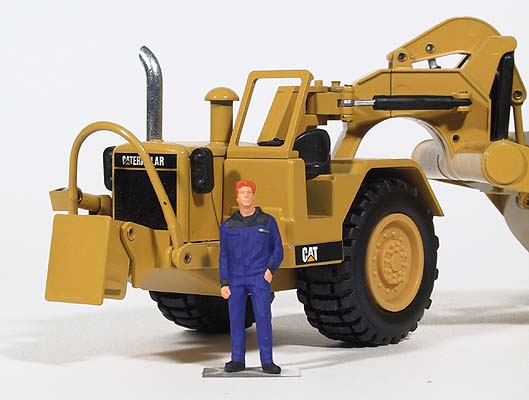 Comparison of size. The pull clamp and the push plate are clearly visible.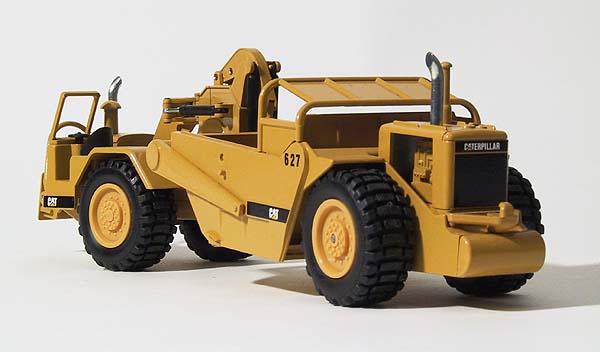 Rear view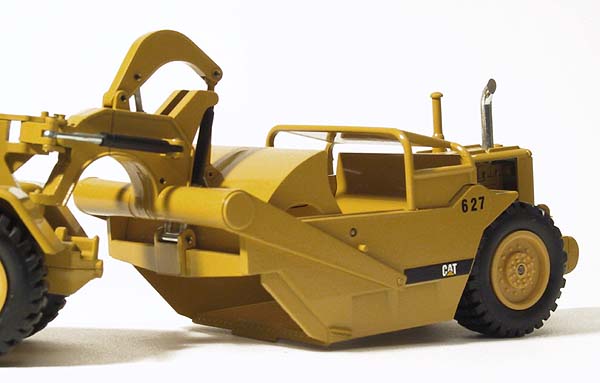 Loading position of the bowl with opend apron.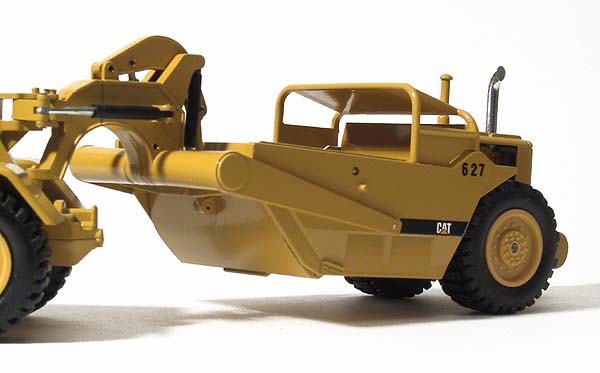 Travel position of the bowl with closed apron.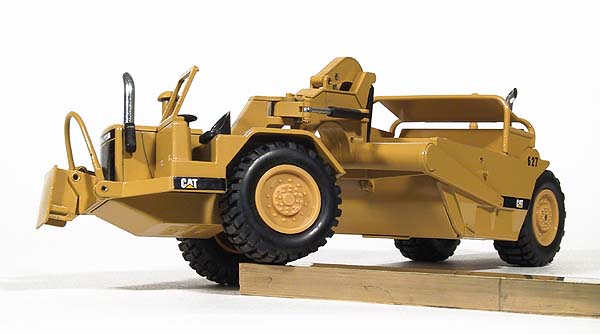 The traction unit is connected jointedly to the scraper at the model too. This is clearly visible when driving over an obstacle in a curve.


Demonstration of push-pull operation (photo manipulation)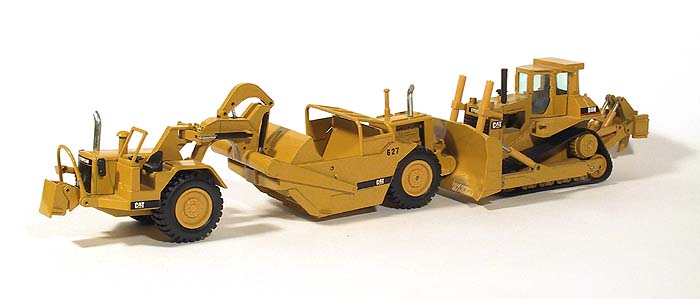 If a second scraper isn't available, a dozer may also serve as a push unit. Here shown with a CAT D9N.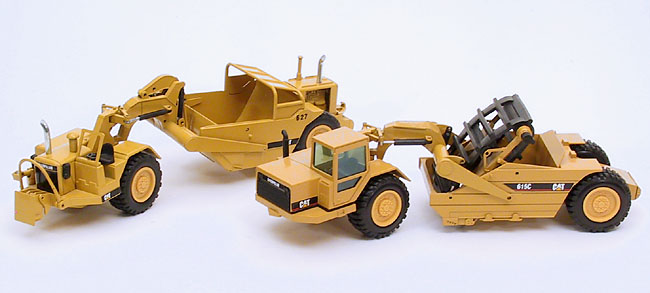 An older twin engine scraper to the left and a newer elevator scraper to the right.