Liebherr A 314 Litronic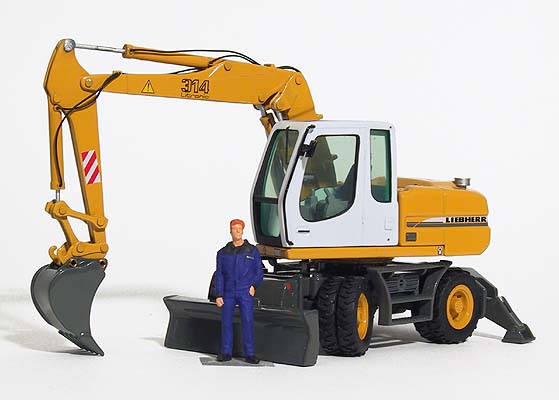 Comparison of size. The adjustable boom is folded and the dozer blade and supprts are lowered.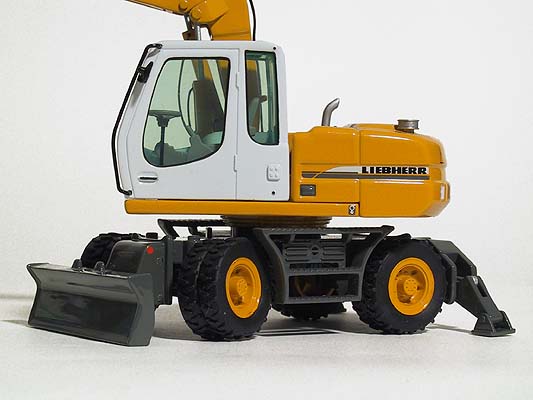 The left side of the machine. You can clearly see the details of the driver's cab.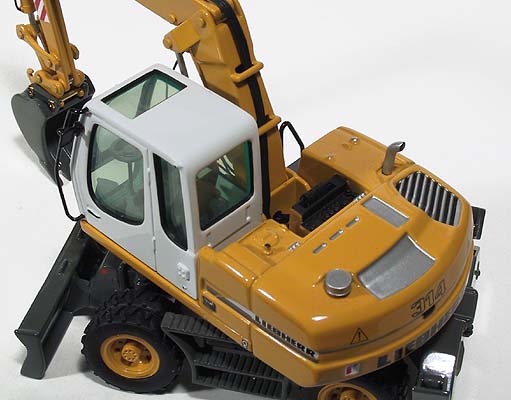 View of the upper carriage from above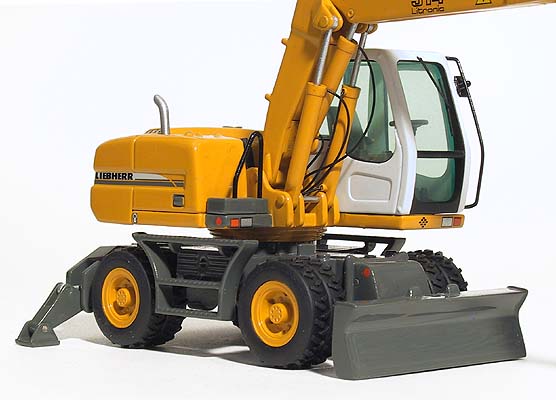 Left side. The hydraulic pipework is clearly visible.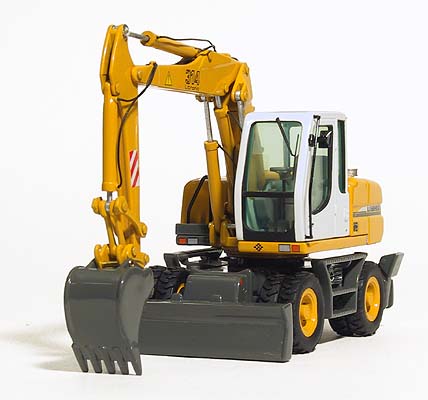 The front view again. The datails of the cab (hand rail, rearview mirror) are clearly visible here too.

Two excavators of the 300 series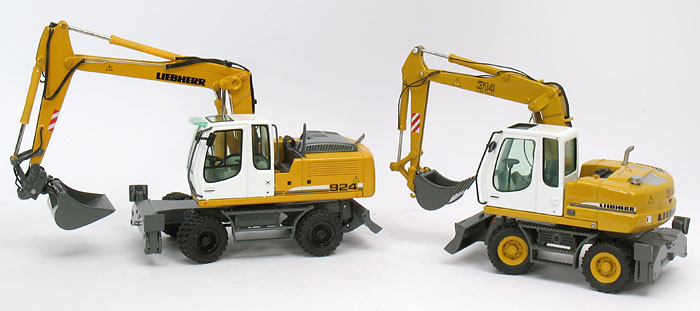 Two Liebherr wheeld excavators of the current line-up